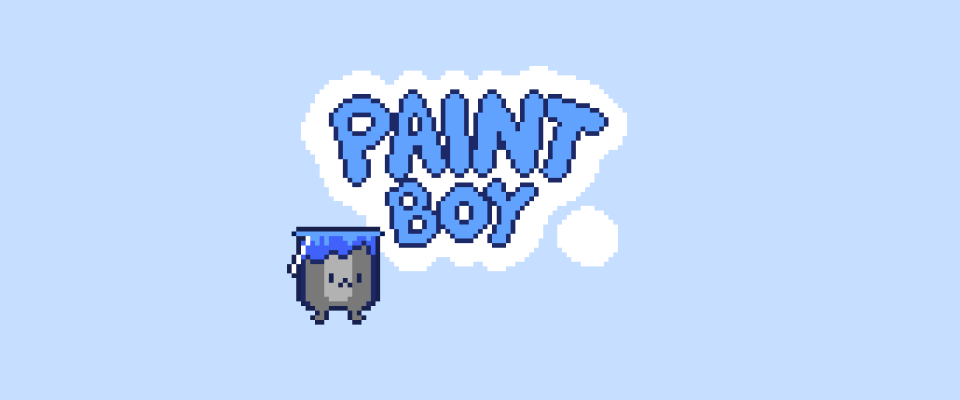 Paint Boy
A downloadable game for Windows
Paint Boy
Paint Boy discovers paint world! Adventure through dangerous levels to find the exit.
In Paint Boy, you play as Paint Boy looking to find his way out of the paint dimension. He must utilize his paint powers to defeat enemies and traverse the landscape. Be careful - his powers are limited! If you run out of paint, it's game over.

Use arrow keys to move.
Space to jump and double jump.
Z is Dash
X is Paint Bomb

Run around paint land on your little legs.
Use your abilities - dash and paint bomb!
Jump and double jump across the level.
Enjoy exciting music created by UnderLeaves!

Programming
*ethan* | ethanbaedke.itch.io
Music
UI
Lydia Chamberlain | milk#3000 - UI/UX Design
Art